New Museum Hours: Mon - Fri: 10am-5pm, Sat & Sun 9am-5pm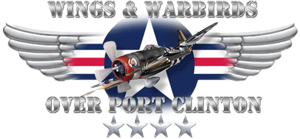 Wings and Warbirds Over Port Clinton
August 27 & 28, 2016
Admission to the show & museum: $15.00 per person, children 12 & under are FREE.
This is a special event requiring special admission to attend. Event pricing includes museum admission, regardless if you are a museum member or not.
For further details, see the Wings and Warbirds Over Port Clinton Website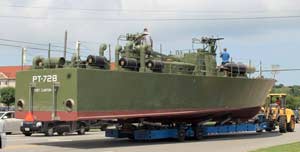 PT-728 Update
On August 17th, Liberty Aviation Museum's WWII Pt-728 Thomcat emerged from the museum boathouse en route to Lake Erie! Our PT boat is beginning to test all of the boat's onboard systems. Once those items check out, sea trials will go on; and of course, final US Coast Guard certifications. The Liberty Aviation Museum's WWII Vosper PT boat, the Pt-728 Thomcat is expected to be in full service sometime in the Spring of 2017 offering dockside tours & PT boat ride experiences. And at that time next spring, a formal dedication ceremony will be held and open to the public.
Currently, the PT boat is not available for public viewing while testing is going on away from the Liberty Aviation Museum at the Erie-Ottawa International Airport Authority in Port Clinton, Ohio. We will do our best to bring you images and video during the time that the boat is out of the public viewing area. We will announce a location & time for viewing the boat should we have an opportunity once all testing is complete. In the off season, the PT-728 Thomcat will return to the Liberty Aviation Museum in our boathouse. If you have questions, please email marketing@libertyaviationmuseum.org or call (419)732-0234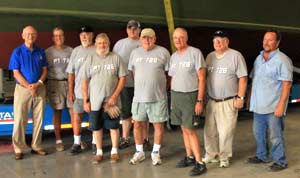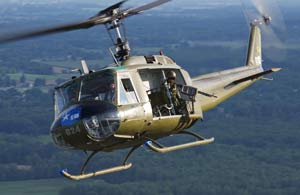 Huey & Cobra Helicopter Rides
August 25 - 28, 2016
Huey & Cobra Helicopter Rides are available, August 25th-28th by Army Aviation Heritage Foundation. Huey rides are $75.00, Cobra Rides are $325.00 and extended Cobra Rides are $525. To inquire about ride availability and times, please call: 770-897-0444
All flight experiences will take off and land from Erie-Ottawa International Airport in Port Clinton, Ohio.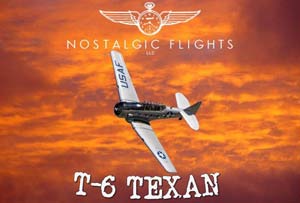 North American T-6 Texan Rides
August 26 - 28, 2016
North American AT-6 Texan rides are available, August 26th-28th by Nostalgic Flights, LLC. Rides are $250.00 for 15 mins, $415.00 for 30 mins. To reserve your flight experience, please call: (260)450-7350 or email: elshuttleworth@yahoo.com
All flight experiences will take off and land from Erie-Ottawa International Airport in Port Clinton, Ohio.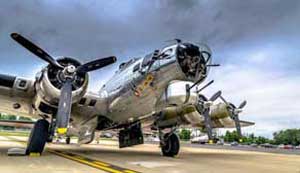 B-17, B-25, C-47 Flight Experiences
Yankee Air Museum's WWII "The Yankee Lady" B-17 Flying Fortress, B-25D Mitchell bomber "Yankee Warrior," and Douglas C-47 Skytrain "Yankee Doodle Dandy," will be visiting the Liberty Aviation Museum flight experiences and ground tours on select dates. Please see our Events Page for the schedule and further details.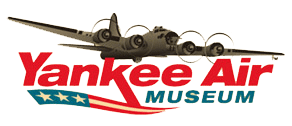 When visiting the museum, be sure to dine at this fully restored, vintage 1950's Tin Goose Diner. All proceeds from this diner help fund the operation of the Liberty Aviation Museum.
Go to the Tin Goose Diner web site . . .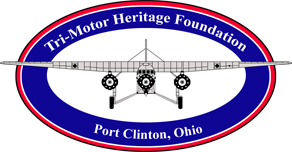 The Liberty Aviation Museum is also home to the Tri-Motor Heritage Foundation's restoration project.