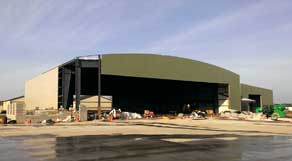 Museum Expansion - New Hangar
Construction has begun on the museum's first expansion.
Check out our Museum Expansion Page to find out how you can help, and for more photos and information. Be sure to follow us on Facebook and/or Twitter to see continuing updates.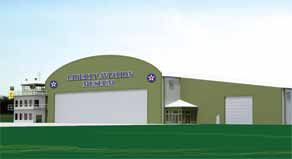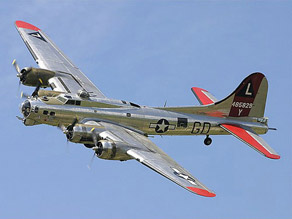 "Yankee Lady" B-17
Yankee Air Museum's B-17G "Yankee Lady" will be visiting an offering Flight Experiences at Liberty Aviation Museum on the following dates:
May 14, 15
June 4​
June 25​
July 12​
August 24
September 10
October 1​
Find more information and book your flight at the Yankee Air Museum's web site: http://www.YankeeAirMuseum.org

When visiting the museum, be sure to dine at this fully restored, vintage 1950's Tin Goose Diner. All proceeds from this diner help fund the operation of the Liberty Aviation Museum.
Go to the Tin Goose Diner web site . . .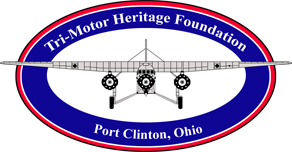 The Liberty Aviation Museum is also home to the Tri-Motor Heritage Foundation's restoration project.
CAF Red Tail Squadron
"Rise Above" Exhibit.
The CAF Red Tail Squadron's traveling "Rise Above" exhibit and restored P-51 Mustang will be returning to Liberty Aviation Museum May 13- 17.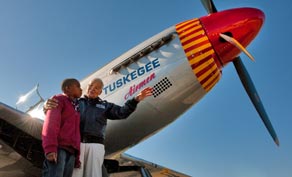 1st. Annual Aviation Merit Badge Scout Camporee
Surprising Update!
Because of the overwhelming response, we've expanded the Camporee from one day overnight, to a full weekend Camporee, Friday through Sunday, to get all the requirements completed.
Our Camporee will run from Friday, May 16th 5:00 pm through Sunday, May 18th 10:00 am.
Registration for the Camporee is open to "Boy Scouts and Scouters only" and is on a first come, first served basis.
More information and registration packet at the Camporee page.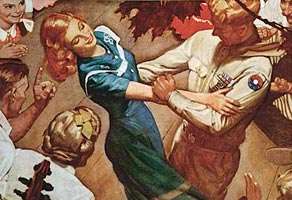 Big Band Hangar Dance

Saturday, August 23, 2014
Featuring Northern Ohio's premier dance band The Dan Zola Orchestra.
See our Big Band Hangar Dance page for details!
Advance Tickets available for purchase online through the museum PX Store, or through the mail with our printable mail-in order form.