NEWS FROM THE FRONT
Note: Our B-25 "Georgie's Gal" will be away from the museum until the Spring of 2015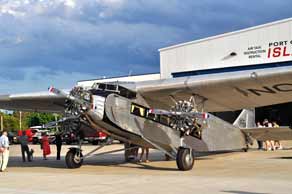 "City of Port Clinton/
City of Wichita" Ford Tri-Motor
Flight experiences on our 1928 Ford Tri-Motor. Will be available on the following weekends, from 10am to 5pm, weather permitting:
October 4 & 5
October 11 & 12
Flight experiences are $75 for adults, $50/for children under 17, co-pilot seat $125.00 (some restrictions apply.)
Please call or visit the museum for details or reservations. Full-plane group reservations are available.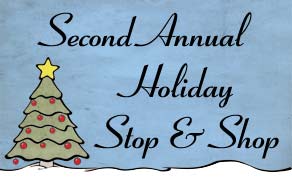 Second Annual Holiday
Stop & Shop
December 6th, 2014, 10am-4pm
The Liberty Aviation Museum & the Tin Goose Diner are hosting our Second Annual Holiday Stop & Shop!
We have gathered your favorite artists, crafters, & vendors in one spot! Public admission to the craft show: FREE.
Download the Vendor Application
Door prizes will be drawn throughout the day! Gift wrapping available on-site for a donation to the Liberty Aviation Museum! Drive in or Fly in & out!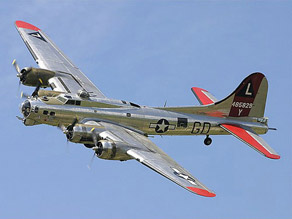 "Yankee Lady" B-17
Yankee Air Museum's B-17G "Yankee Lady" will be visiting an offering Flight Experiences at Liberty Aviation Museum on the following dates in 2014:
May 14, 15
June 4​
June 25​
July 12​
August 24
September 10
October 1​
Find more information and book your flight at the Yankee Air Museum's web site: http://www.YankeeAirMuseum.org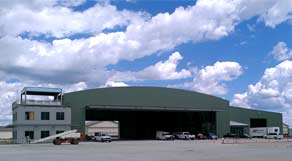 Museum Expansion - New Hangar
Construction continues on the museum's first expansion.
Check out our Museum Expansion Page to find out how you can help, and for more photos and information. Be sure to follow us on Facebook and/or Twitter to see continuing updates.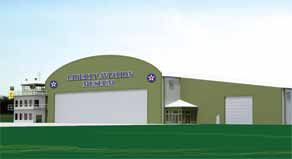 When visiting the museum, be sure to dine at this fully restored, vintage 1950's Tin Goose Diner. All proceeds from this diner help fund the operation of the Liberty Aviation Museum.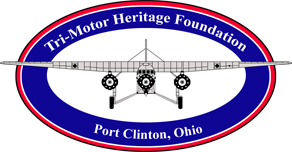 The Liberty Aviation Museum is also home to the Tri-Motor Heritage Foundation's restoration project.