NEWS FROM THE FRONT
Note: Our B-25 "Georgie's Gal" will be away from the museum until the Spring of 2015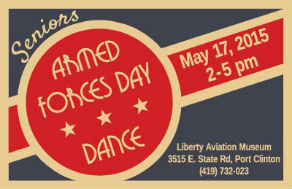 Armed Forces Day
Seniors Dance
May 17, 2:00 - 5:00 pm
Complementary Dance Lessons from 1:30 - 2:00. See our Events page for more details and ticket purchase information.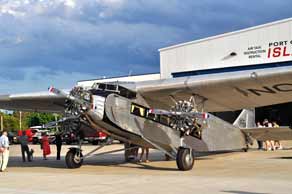 "City of Port Clinton"
EAA Rides
May 21 - 25
The historic "City of Port Clinton" Ford Tri-Motor will be offering flight experiences at the Liberty Aviation Museum. Further details and additional dates are available on our Events page.
Guests can purchase tickets online (2-3 months prior to event) at www.flytheford.org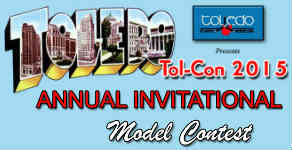 Toledo IPMS Model Show
"Tol-Con 2015"
May 30
IPMS Toledo Plastic Modelers invites you to join us on Saturday, May 30, for the 2015 North West Ohio Spring Model Contest, Tol-Con 2015.
Featured this year is an awesome raffle including the chance to win one of TWO rides in the Yankee Air Museum's B-17 Yankee Lady. Special awards include Best Mopar, Best U S Navy, Best 1/35th scale Armor, Best Jeep, and Best Liberty Aviation Museum Subject. Weather permitting static displays will include a TBM Avenger, an AT-6 and Yankee Lady herself. Contest categories, rules, entry forms and vendor forms can be found on our web site at www.toledoplasticmodelers.org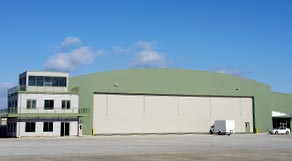 Museum Expansion - New Hangar
Construction continues on the museum's first expansion.
Check out our Museum Expansion Page to find out how you can help, and for more photos and information. Be sure to follow us on Facebook and/or Twitter to see continuing updates.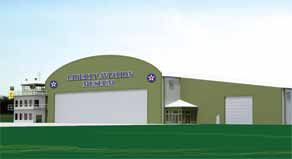 When visiting the museum, be sure to dine at this fully restored, vintage 1950's Tin Goose Diner. All proceeds from this diner help fund the operation of the Liberty Aviation Museum.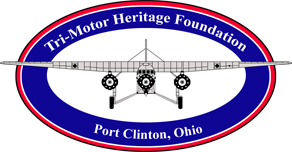 The Liberty Aviation Museum is also home to the Tri-Motor Heritage Foundation's restoration project.